Show Express:

Expo News
» \\\\\\\'Nature first\\\\\\\' policy, \\\\\\\'Product first\\\\\\\' policy, \\\\\\\'Customer first\\\...




Nature first' policy, 'Product first' policy, 'Customer first' policy, they are the righteous principles of GYODONG FOOD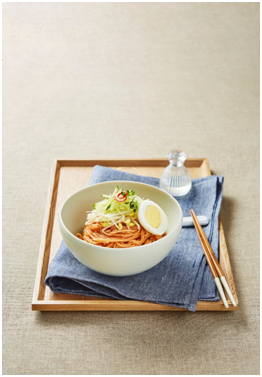 It continues to devote its efforts to the study and development of taste that is suitable to Korean tradition and favor to global citizen under the management philosophy of providing healthy foods by which both humans and nature can win, and realizing customer satisfaction. On that basis, we produce only nature friendly and safe foods. We have got the certification of HACCP and ISO22000 to build with quality management system, exporting to over 10 countries.

GYODONG FOOD is producing high quality meat and delicious soup of Ginseng Chicken Soup, Spicy Beef Soup, Beef Bone Soup and etc. Also, elastic and fresh Cold Noodles, which are all Korean traditional food. After packing, put the product in retort machine to complete pressurization, sterilization so that it can be kept in room temperature and possible to sell in department store or circulation enterprises.
China Council for the Promotion of International Trade
China Health Industry Development Alliance
China Nutrition Association
Beijing Qianhe Exhibition Co.,Ltd
Products Promotion Seminar
Oversea Products Purchasing Seminar
World Delicacy Tasting Feast
More
Recommended Enterprises